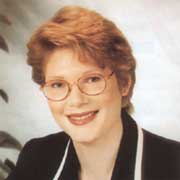 Maxine Green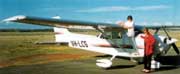 Maxine Green and Executive, Janice Hearne, "Taking Neways to the bush!"
      Everyone who joins Neways should congratulate themselves on taking the first step towards a healthy future ... where you go from there is your choice.
      Today, there is a belief that if we think right, eat right, breathe right, relax right and put back whatever the body loses as part of the ageing process, we can live a happy and healthy life.
      Ken and I hold a respect for nature and our health so Neways was the perfect business opportunity to complement our beliefs.
      As a full-time mum, being able to work from home had appeal. Juggling skills are required! Fortunately, Ken, who has his own full-time career, is very supportive.
      The decision to join Neways and create our future has proven exciting and rewarding. The Corporate philosophy of "Health, Wealth and Wisdom" is easy to promote because it comes from the hearts of two extraordinary people, Tom & Dee Mower, the founders of Neways International.
      As an Advisory Board member I have privileged insight into the soul of Neways. The Corporate Team are a strong, cohesive group of dedicated people who practice 'mutual support'. The strength of Neways in the market reflects their commitment to our success.
      Network marketing is a very forgiving business and you can learn as the business builds - no previous experience required! There's a place for everyone part-time or full-time, no matter what your previous working history, family commitment, financial status or physical ability.
      We began with humble beginnings (on the kitchen bench beside the fruit bowl!) in October 1995. A few months later our neighbour and friend joined to buy the products at wholesale. The products worked their magic and with dedication, two years later in February 1998, we achieved the rank of Diamond Ambassador.
      It's a rare combination to find good health, lifestyle choices and financial success. If you want it, you can do it because successful people move towards the pictures they create in their mind.
      Once you've set a target ... with Neways you're in luck. The Marketing Plan returns one of the highest bonuses in network marketing worldwide ... in excess of 50%! The rewards are real, with no hype or false promises.
      Reaching your goal is very achievable when you have the Courage to make the Commitment.
      Advanced Driver Training teaches students that when a car is out of control, look to where you want to go and you'll head in the right direction. Focus is everything ... so don't focus on the tree!
      Nurturing a Neways family requires communication and persistence. Every day my goal is to achieve something positive and productive towards developing the business. Dedication is always rewarded, duplication is simple for everyone.
      Notes for nurturing a successful Neways family...
      Believe in these unique products
      Share them with integrity and enthusiasm
      Encourage toddler teams to walk, never push
      Recognise their achievements
      Lead by example
      Relax and have fun!
      As a mum, working from home is a tremendous bonus. Our three young children are dedicated Neways kids who are madly planning their holiday to the Gold Coast in March. The third Annual Neways Convention holds no appeal to them but Sea World, Dream World and Movie World are prime targets!
      Neways has changed our lives and our health and we can now see a future where the things we never thought possible are happening for real.
      Thank you to our fantastic team, sharing your success is the best reward.