Dental Care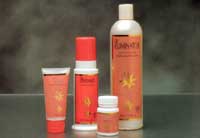 The Neways Dental Care range has been especially formulated for safe and effective oral hygiene. One of the primary ingredients, Stabilised Chlorine Dioxide, helps breakdown the food films which form plaque build-up and cause tooth decay. This unique range of products give you brighter teeth and a cleaner, healthier, fresher mouth.

Radiance Toothpaste
Radiance is based on the same chemistry as Eliminator, utilising Stabilised Chlorine Dioxide. Combined with its special, non-abrasive cleaning and whitening agents, Radiance is unequalled in the Dental market.

Eliminator
Neways has created the ideal mouthwash with Eliminator. It contains Stabilised Chlorine Dioxide to enhance your dental hygiene program and give you fresh breath confidence in any situation.

Whiten
Enjoy the added confidence radiant, white teeth can provide. Whiten with Urea Peroxide is a safe, dental whitening product designed to bring out the dazzle in any smile.
NB: For best results use with Radiance Toothpaste and Eliminator Mouthwash.

NDK Sugar Free Chewing Gum
NDK helps nature care for your teeth. Saliva is one of nature's miracles. From the beginning of life until old age, saliva works to safeguard dental health by helping to neutralise plaque acid. Neways has developed NDK Sugar Free Chewing Gum as a quick, convenient way to increase the production of saliva, which aids nature in promoting better dental health.
Feel free to contact Strong Chain for any additional information. Thank you.